The Story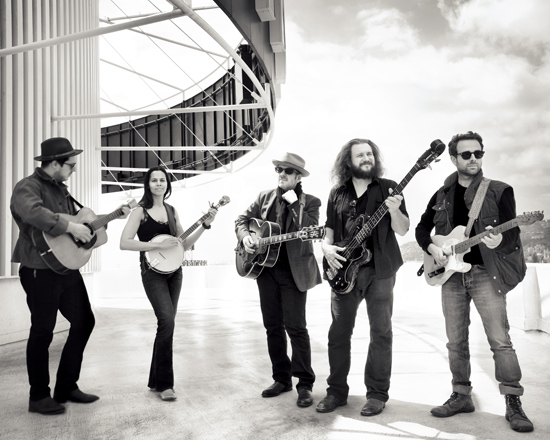 Bob Dylan is universally regarded as one of the world's most popular and acclaimed songwriters, musicians and performers, having sold more than 125 million albums and performed literally thousands of shows around the world spanning six decades. His influence and impact on our culture is unparalleled, and his artistic output of recordings and songs are both cultural landmarks and the genesis of countless great songwriters and musicians that have emerged in the decades since Dylan exploded onto the global stage.
Among Dylan's many cultural milestones, the legendary Basement Tapes – dozens of songs written and recorded by Dylan in 1967, backed by members of his touring ensemble who would later achieve their own fame as The Band – have long fascinated and enticed successive generations of musicians, fans and cultural critics alike. Having transformed music and culture during the preceding five years, Dylan had reached unparalleled heights by 1966 through the release of three historic albums, the groundbreaking single, "Like A Rolling Stone," a controversial and legendary 'electric' performance at the Newport Folk Festival and wildly polarizing tours of the United States, Europe and the United Kingdom. Dylan's mercurial rise and prodigious body of work in that decade came to an abrupt end in July, 1966 when he was reported to be nearly killed in a motorcycle accident in upstate New York.
Recovering from his injuries and away from the public eye for the first time in years, Dylan ensconced himself, along with Robbie Robertson, Rick Danko, Richard Manuel and Garth Hudson (and later, Levon Helm), in the basement of a small house in West Saugerties, New York – dubbed "Big Pink" by the group. This collective recorded more than a hundred songs over the next several months – traditional covers, wry and humorous ditties, off-the cuff performances and, most important, dozens of newly-written Bob Dylan songs, including future classics "I Shall Be Released," "The Mighty Quinn" and "You Ain't Going Nowhere.
When rumors and rare acetates of some of these recordings began surfacing, it created a curiosity strong enough to fuel an entirely new segment of the music business: the bootleg record. In 1969 an album mysteriously titled Great White Wonder began showing up in record shops around the country, and the music from that summer of 1967 started seeping into the fabric of our culture and penetrating the souls of music lovers everywhere. With each passing year, more and more fans sought out this rare contraband, desperate to hear new music from the legendary Bob Dylan. The actual recordings, however, remained commercially unavailable until 1975, when Columbia Records released a scant 16 of them on The Basement Tapes album.
Lost On The River: The New Basement Tapes is a music event 47 years in the making. The album celebrates the discovery of never-seen Bob Dylan lyrics from that legendary 1967 period and marks a creative highpoint for the album's participants – Burnett, Costello, Giddens, Goldsmith, James and Mumford – who have brought them to life nearly 50 years later. As Burnett explains, "What transpired during those two weeks was amazing for all of us. There was a deep well of generosity and support in the studio at all times, which reflected the tremendous trust and generosity shown by Bob in sharing these lyrics with us in the first place."